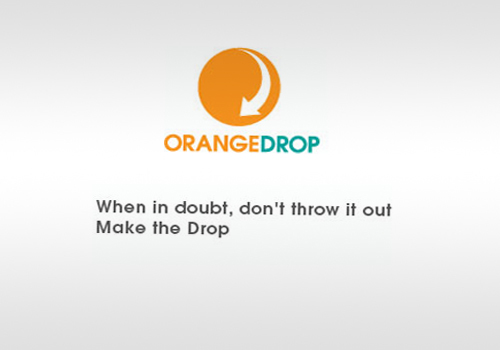 Image: makethedrop.ca
If you are purging your home, there are some surprising items in kitchens and bathrooms that I was surprised to learn are hazardous waste. These liquids should not be poured down the drain or go into the garbage bin, with or without their containers:
cooking oil
shampoo and lotions
nail polish
shoe polish
Please don't send your household hazardous waste to landfill or into our waterways when you can make the "Drop". Orange Drop is a simple service that accepts all those toxic materials which most of us don't know how to properly dispose of… but that cannot be thrown in the garbage.
There are drop-off locations throughout Toronto and Ontario. Visit makethedrop.ca, type in your postal code and you will get a list of the nearby drop-off options.
As their slogan says, "together we can help".