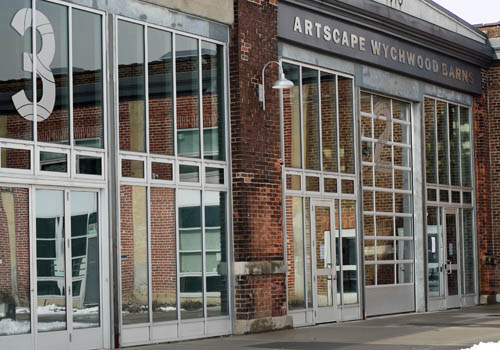 Photo: Diana @ Moving On
Artscape Wychwood Barns hosts a year round Saturday morning organic farmers market. There's always a chance you'll run into one of us at the splash pad with our daughter on a warm, sunny Saturday morning.
This artists' hub holds year-round events, many weekly: food market, galleries, concerts, special events and much more. There's even a children's theatre where we've taken our toddler. It's a true neighbourhood hub. For animal lovers, there's an off-leash dog run out front. Come for a visit!
601 Christie Street, Toronto, Ontario