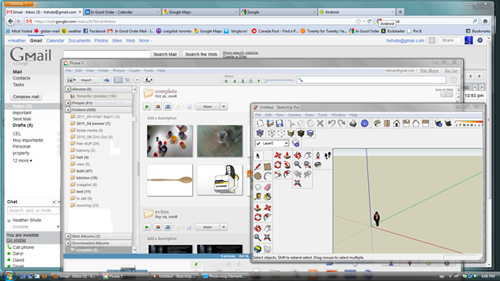 Screenshot: Heather @ Moving On
I admit it, Google pretty much runs my life. With a big brother who works on the "Google Campus" in California, I sometimes feel privy to insider updates. When I switched to an Android phone, I simply typed my email address into the new phone and watched my contacts, email, and calendars automatically sync without needing to plug in. It's a beautiful thing.
I've also been known to present kitchen designs drawn in Google SketchUp and sort my photos in Google's Picasa.