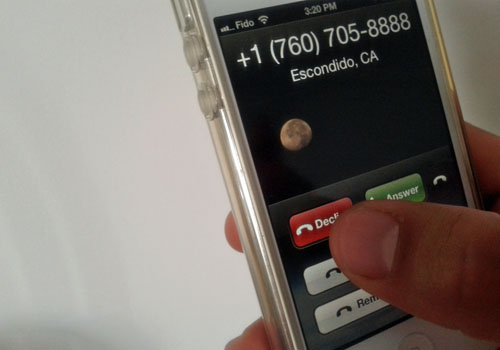 Photo: Heather @ Moving On
When Moving On registered our fax-to-email number, we were surprised to see fax spam arriving the very next day. A month later, after dozens of spam faxes, we learned about the National Do Not Call List. Simply enter your home, mobile, office or fax number into the registry. The unsolicited calls and faxes stop within a month.
If you've previously registered and calls have started to trickle in again, it's time to renew your registration. You'll need to do so every 5 years or so.
As a second step, those pesky faxes always have a number in very small print at the bottom to call to remove yourself from the list. You can stop telemarketing callers who have you on old subscription lists by requesting to be removed as well.