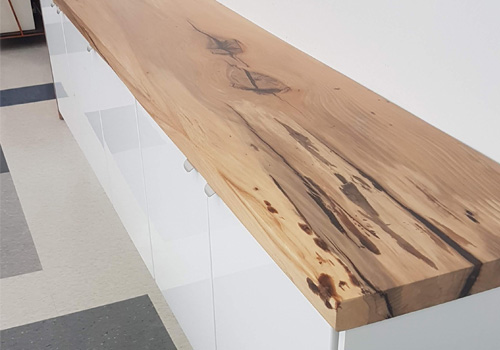 Urban Tree Salvage created beautiful custom countertops for this office space. Gaps in the basswood top were filled with epoxy for a high character finish.
Toronto's neighbourhoods are home to huge old trees, some of which fall victim to storm damage, insects or urban development. When a GTA tree is slated to be felled, Urban Tree Salvage comes along to rescue beautiful woods from turning to sawdust. Eco and local.
The company sells exotic lumber slabs, custom furniture, and has some ready-made pieces.
689 Warden Ave. Unit #7, Scarborough