We understand it can be tough having a stranger in your home. Here, we invite you to learn a bit about Diana and Heather, the founding partners of Moving On.  We were driven to this work from a deep seated belief in the magic of less, and for a desire to help others live better. We care about our clients, we care about our work and we care about each other. We live simply in a small space, and try to minimize our impact on the environment. We hope to lead by example, and strive to consume less, except when it comes to delicious home-made vegetarian food!
Moving On has a roster of experienced, like-minded, friendly women and specialists available for larger scale projects.
heather shute
professional organizer, move manager + designer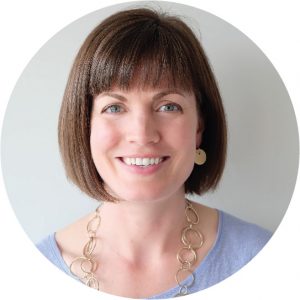 I am fascinated with the way people live, and it brings me joy to help them to do so better. My mind is less organized than analytical (systems! systems! systems!). I use my design background and spatial sensibility for the benefit of all our clients, but consider myself an organizer first, and a designer second. I know that a beautiful space must also function in order to stay beautiful. I hold a Bachelor of Interior Design, with honours, from Ryerson University.
I pride myself in living simply but beautifully, and recognize this as an environmentally responsible choice. I'm my own personal environmental experiment, constantly finding ways to reduce my footprint on this planet.
When I'm not helping clients move, get organized, or renovate, you might find me wrangling our toddler at a local park, climbing a rock wall, or cooking up a vegetarian experiment in the kitchen.
416-877-7622
heather@movingonorganizing.ca

diana vela
professional organizer + move manager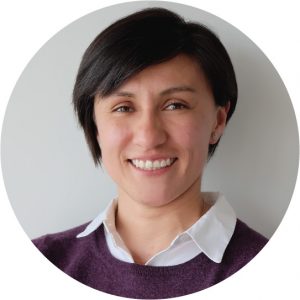 I've been passionately helping people in times of stress for over 10 years. I'm a good listener, patient and I thrive in an environment of multitasking. I have managed hundreds of moves, and move days are my favorite days at work. I read between the lines to create results. Problem solving is a challenge I'm always game to accept!
I studied Film & Television Production. I have taken carpentry/handy women courses and I'm about to start an entrepreneurship program at the University Of Toronto. I'm a proud Colombian-Canadian, fluent in Spanish and English.
When I'm not helping clients move or get organized, I'll be teaching our little human how to play soccer, or responsibly explore and care for the world we all share.
Watching nature documentaries, rockclimbing, or day dreaming on how to eliminate single use plastic are among the ways I spend downtime.

fiona
professional organizer
I managed the downsizing of my parents' home of 40 years, and empathize with the stress of moving a family home. My strengths are attention to detail and understanding what makes functional sense, though sometimes all that's required is an extra set of hands and I'm happy to assist.
I hold a BFA from Concordia University and a diploma in Illustration from Sheridan College. I've been known to surprise our client's by knowing details of artist's in their collection. My passion is the visual arts however I'm also an avid gardener, was at one time a cook and caterer in Montreal and Europe, and have worked in several independent book stores across Canada.
I strongly believe in preserving the environment by reducing our footprint on the earth and in finding solutions in waste reduction.
erin
professional organizer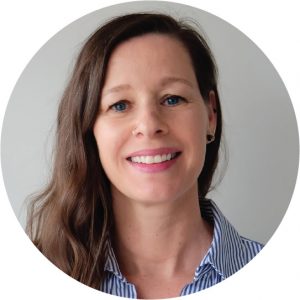 Whether I am organizing, sorting before a move or unpacking after, I take great pride in helping to make a house, a home. I have been a professional organizer for over 6 years, but really, I have been organizing my whole life. I am always looking at spaces and figuring out how I can make them work better... my family can attest to this as I am constantly striving for more efficiency in my own home (sometimes a losing battle).
I am also a registered dietitian and have a Masters of Health Science in Community Nutrition. Both my organizing and nuitrition jobs allow me to help others, which is really the heart of the what gives me purpose.
When I am not working, you will find me wrangling my kids, riding around the city on my cruiser, searching for zero waste products, or working on a puzzle of some kind.